The New General Manager's
Performance Cockpit
"Systems Based Management Helps General Managers Pilot Companies To Achieve Career & Company Objectives, Outperform Competitors Consistently And Advance Their Careers."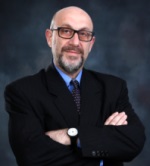 Christos Kartalis, Head of Int'l for Cipla Pharmaceuticals and Author of The Performance Cockpit dives deep into Systems Based Management through specific methodologies and examples:
Prioritization of performance goals
Key performance objectives
Strategies for successful change
Systems based management through examples
Corporate culture
Dear Executive,
Are you a general manager or do you plan to be one soon? Are you frustrated because of the many challenges you face? Do you identify with some of the questions below?
Do you experience so much pressure that you feel lost at times? Does it look like everything is important and needs to be done by yesterday?
Do people resist your ideas, causing delays in the implementation of your key performance objectives?
Do you feel confused and energy-drained at times by everything you have to do in a limited amount of time?
Are the various functions of your unit moving at different speeds? Are some projects lagging behind while others are running ahead of schedule?
How can you accurately predict the sales from a new investment idea? When do you stop investing in a low-performing project? Is there such a thing as perfect balance in resource allocation?
If you identify with several of the above questions, you are not alone.The challenges are not without an answer.

In
The Performance Cockpit
, Christos Kartalis shows you how to run a better company by being a better manager. He gets to the soul of business in this well-written, systems based, book. Once you read it, you'll have a built-in competitive advantage because you'll know truths your competitors may never learn.
–Jay Conrad Levinson, the Father of "guerilla marketing";
author of the Guerilla Marketing series of books
Help is on the way with The Performance Cockpit a book especially for managers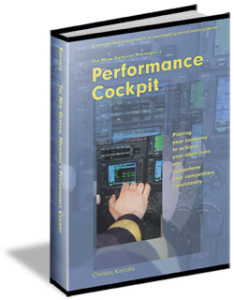 The Performance Cockpit contains strategies and systems for convincing, motivating, and aligning individuals and teams behind your strategy.
It addresses the challenges you face.
It takes complexity out of the job and guides you through beating the challenges.
It provides you with the skills and tools necessary for a strong, long lasting, successful management career.
and it helps you become "best in class."
You Will be Able to:


 Win over individuals and teams to your strategy, beliefs, and direction.


 Increase focus on what really counts. Learn time management and prioritization techniques and avoid losing valuable time on routine things and minor issues.


 Exceed company expectations and do it consistently.


 Run a tight ship and reach your key performance objectives by focusing efforts on what really counts for achieving your financial targets.


 Avoid management traps by having proactive and sustainable plans in place for each major financial area.

 Beat your competitors by understanding the trends and beating them.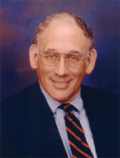 This is a highly valuable gem of a book for new or "want-to-be" managers. Its advice is to-the-point, practical, easily understood and immediately usable. It should be the first resource they turn to when handling day-to-day managerial situations.
– James A. Belasco Ph.D, Professor Emeritus, San Diego State University; best selling author of Flight of the Buffalo and Teaching the Elephant to Dance; successful entrepreneur and consultant
You'll learn:
The importance of corporate culture
The importance of effective, key-performance goal setting
Effective business communication strategies
Techniques of time management and prioritization
Other productive and efficient management practices
Would you Like to be Best in Class and Stay There?
In this book, The New General Manager's Performance Cockpit, you will learn how to become "best in class" and stay there.
The Performance Cockpit is a systems-based approach to success. The concepts it presents are the important foundations of good management practice, providing you insights into the pitfalls general managers face and showing you how to avoid the traps.
This book is not the same old song. You will find no jargon, no pseudo-science, no strained bites, no general theories. Rather, you will experience profound ideas, practical insights, and ready-to-implement methods.
This book reveals systems for bringing together the critical elements of any organization –people, strategies, and the implementation. The concepts discussed include the important foundations of management practice that are often misunderstood, misinterpreted, or ignored, with consequent damage.
Who will benefit from this book?
The Performance Cockpit is for all general managers and aspiring executives who are genuinely concerned about adding value, strength, sustainability, and good corporate governance to their businesses.
It is for all managers who are struggling to identify and fix problems and want to learn how to deliver results.
It is for anyone who wants to transform concepts into winning strategies and produce great and sustainable results.
The Performance Cockpit is a valuable and practical guide, a must-read for anyone who cares about business.
You will discover how …

To become a systems master able to be flexible, adaptable, and expandable in applying systems to various situations and cultures.

To excel in the art of focus and to identify and prioritize what really counts. You will learn how to avoid wasting valuable time on routine matters and minor issues.

To stand out from the crowd and advance your career by consistently achieving and supassing your objectives.

To outperform your competitors and the rest of your organization by quickly understanding and acting on trends.
Do You Want the Experience of Thirty Practicing General Managers?
The Performance Cockpit contains ideas, concepts, systems, and notions that have been developed by
real general managers who are still active in those roles.
It comes from thirty experienced, practicing general managers across the world, across five different industries — telecommunications, banking, fast-moving consumer goods, healthcare, and logistics/distribution. These gifted general managers have faced and dealt with situations like the
ones you might be facing now. They model practices and systems that have been applied successfully across geographies, cultures, and industries. They stop you from losing time re-inventing the wheel.
Everything in this book has been implemented, tried, tested, and proven to work.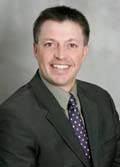 From personal experience, Christos demonstrates how you can take complex strategic and operational challenges and distill them into tangible points of execution that ultimately drive success. There is no substitute for a track record.
Steve Walter
Vice President IMS Health Consulting and Services, Asia Pacific
Why systems offer a major competitive advantage for every successful general manager–a question and answer session with Jerome Hedan, an aspiring general manager and a currently business unit head of a telecommunications company in France.
Q. Mr.Kartalis, do systems help me align with company objectives?
A. I firmly believe that systems provide more than help; well-developed and implemented management systems align company objectives and define performance measurements it ways that can be tested and
compared.
Q. Your book says that systems are a critical links between theory and execution. Can you expand on this?
A. This is a seemingly innocent but very important point. Systems provide a common corporate language and culture while they simplify corporate, inter-unit, and inter-function communication. Systems provide the necessary links between vision, strategy, and execution. Leadership can "lead," but it
cannot achieve major organizational success without sound systems. Systems alone cannot do the job either without good leadership.

Q. Companies have failed because their processes were not well-integrated nor successful with people, the human factor. How can systems help?
A. That's a critical answer indeed. Well-established and deeply rooted systems create discipline; discipline creates trust. Trust in business is not only a personal thing. For trust to be long-lived, it needs to be integrated into policies, processes, and systems.
Q. I'd like to move to the top quicker than others. I believe I have the mindset and capabilities for it. What can systems do for me?
A. Systems can maximize your career potential. If you are good, systems can make you become very good, If you are very good, systems can help you become great. Are you ready for the challenge?
Jerome: "Yes. I know that there will be obstacles, but I am confident that with the road map you have provided, I will succeed quickly and consistently!
Jerome: "Yes. I know that there will be obstacles, but I am confident that with the road map you are proposing I will succeed, faster than others, consistently!
Are you ready to achieve your career and management objectives and outperform your competitors consistently?
Christos Kartalis
ΧΡΗΣΤΟΣ ΚΑΡΤΑΛΗΣ
General Manager and Author of The Performance Cockpit
PS – I know how much time, effort, stress, and investment goes into management. I understand the rising expectations of others around us – our management, families, and peer groups.
You want to stand out, to differ. And you can with sustainable, high level, achievement and the right blend of management strategies, people, and techniques to implement company objectives.
In The Performance Cockpit you will discover how to become a great manager and meet company objectives. I have been developing and using the concepts of systems-based management shared in this book for the past 16 years. These systems have given my company and my career a competitive advantage across 4 continents. Thirty top managers have shared their experiences and strategies for both change and for obtaining the key performance objectives.