Advance Praise for Christos Kartalis' Performance Cockpit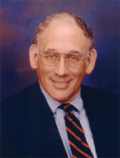 This is a highly valuable gem of a book for new or "want-to-be" managers. Its advice is to-the-point, practical, easily understood and immediately usable. It should be the first resource they turn to when handling day-to-day managerial situations.– James A. Belasco Ph.D., Professor Emeritus, San Diego State University; best selling author of Flight of the Buffalo and Teaching the Elephant to Dance; successful entrepreneur and consultant
The first 100 days are the most critical for a new general manager. Day one of any 100 Day Plan should include reading Christos' Performance Cockpit, an insightful, thought provoking, road map for success.– Dudley Schleier
Vice President, Pfizer Inc
Area President Japan/Asia
Very few books provide readers with such insight and real life experience. This book is a good road map to help understand what a "general manager" needs to do in order to optimize his chances of success.
– Michel L. Pettigrew
Chief Operating Officer
Ferring Group
This book is a comprehensive, useful, guide that provides practical ideas and tools to sustain leadership success.
– Dimitris Bourantas
Professor and Director of Executive BMS
Athens University of Economics and Business
Without execution, visions and strategies are worthless, an important lesson learned from Christos Kartalis in The Performance Cockpit.
– Bengt Westergren
Senior Vice President, AIG
Companies, Corporate & Government Affairs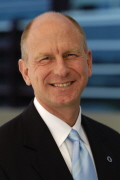 As an American working for a Danish company in Turkey and now Australasia, I wish I had Christos' book years ago! It is a must-read, full of practical, implementable skills and tips for top managers in today's fast-paced global business environment.– David Albachten
Managing Director
Novo Nordisk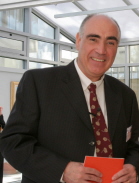 The Performance Cockpit is an excellent, easy-to-read guide to excellence in management. It is profound that everything in the book has been implemented, tested and proven to work. Christos presents the key approaches of practicing general managers, offering succinct and straightforward advice.– Basil N. Tsaras
President and Managing Director
Prothesis Business Consultants S.A.
Practical checklist for every general manager in facing their new role during the first 100 days. Realistic and essential companion book for new general managers.– Liew, Yew Looi
Vice President, DKSH
From personal experience, Christos demonstrates how you can take complex strategic and operational challenges and distill them into tangible points of execution that ultimately drive success. There is no substitute for a track record.
– Steve Walter
Vice President
IMS Health Consulting and Services, Asia Pacific
This book delivers real life experience in a pragmatic approach, not an academic one. I know. I've competed with Christos and I can tell you, what he says in his book works!
– Vangelis Georgakopoulos
Regional Director
MEA/Consumer Healthcare, Wyeth, Greece
Success is closely linked to setting stretched but still realistic expectations and targets. People drive performance and targets drive people. This is one of the many concepts well demonstrated in this book.
– Frederic Ragmark
Chief Executive Officer, Medicover Group, Belcro Medical S.A.

In The Performance Cockpit, Christos Kartalis shows you how to run a better company by being a better manager. He gets to the soul of business in this well-written, systems based book. Once you read it, you'll have a built-in competitive advantage because you'll know truths your competitors may never learn.– Jay Conrad Levinson, the Father of "guerilla marketing"; author of the Guerilla Marketing series of books